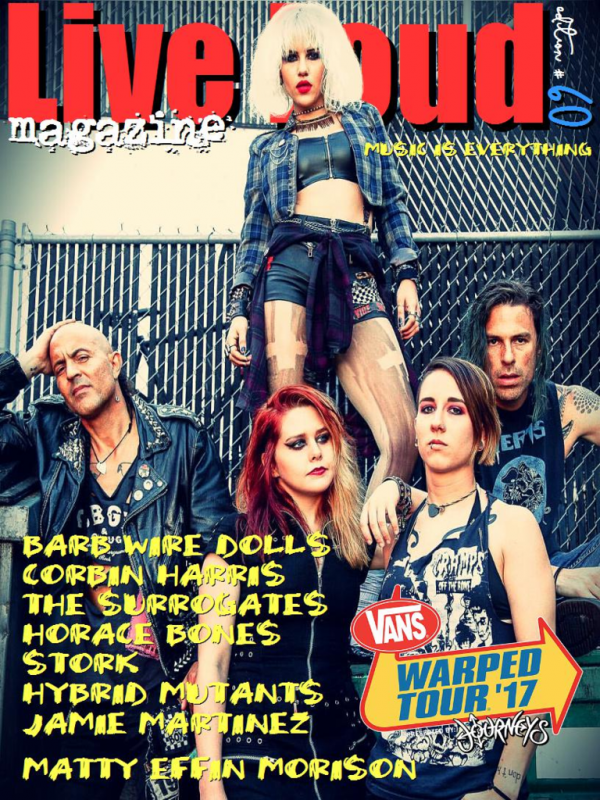 Purchase Options
Available for iOS / Android
In This Issue
Corbin Harris

From the Sydney's southern beaches, Corbin has had his fair share of hurdles thrown at him but that didn't stop him fulfilling his dreams and becoming an inspiration to many. At 12 years of age Corbin dreamed of representing the Wallabies and making his name as a professional rugby player - yep, seriously. We interviewed him when he was in Sydney.

STORK

Local legends and mid-coast spooks – STORK have so far managed to defy expectations in their relatively short career, which has seen them support Triple J favourites Skegss, Hockey Dad and Verge Collection – all within the space of less than a year. Raised on a diet of salt, sand and the occasional snag, Stork take influence from Aussie acts including Bad//Dreems, SKEGSS and Drunk Mums as well as international outfits like The Black Lips and FIDLAR.

Matty Effin Morison

Matty Effin Morison is a band from Australia that you've probably never heard of. However, it won't be long until they are unanimously recognized by all and sundry as the G.O.A.T! They've been lazily strumming away for nearly 10 years, but thus far they have had not much at all to show for it. We all know it's kinda lame being in a band and not being famous.

Jamie Martinez

Colombian artist Jamie Martinez immigrated to Florida at the age of twelve from South America. He attended Miami International University of Art and Design then moved to New York to continue his fine art education at The Fashion Institute of Technology and to follow his dream in the visual arts. Jamie has always had an obsession with triangles and devoted his artistic life into exploring this unique, powerful and mysterious basic geometric form.

Hybrid Mutants

In the 20 years the Hybrid Mutants have been around, the local punk rockers have made five albums, started their own record label, appeared on numerous compilations, and survived both terms of the Bush administration. It's a little surprising the Mutants aren't more of a household name in Charleston, especially with their open-armed embrace of a fuck you blitz of hardcore punk and a consistent presence in the Lowcountry music scene.

Vans Warped Tour 2017

Skavoovie homies! Bring out those boots and get ready to show some of your wicked moves to the ska ska' rythm. It is that season of the year! In its 23rd year, the Vans Warped Tour 2017 music festival has kicked off in Phoenix on June 22nd. Did we just hear someone say Weekend starts a day earlier?

The Barb Wire Dolls: Beyond The Horizon of Punk Rock Music

The Barb Wire Dolls, a punk band are redefining punk rock music. Hailing from the mountains of Crete, Greece, this group brings in waves of raw energy, attitude, style, talent, and now LA cannot get enough of this band, so can the world. When listening to music, you got to hear the message; to this band, it's not just the instruments, it's the message of love, a letter to tomorrow. Barb Wire Dolls are the trendsetters for the new punk rock renaissance. Exclusive interview with Isis Queen.
Purchase Options
Available for iOS / Android
About Live Loud
Live Loud Magazine is the original music magazine app for the punk & hard rock lovers.

Whether you're into skate punk or grunge, love live music & can't miss a gig then Live Loud is your mag!

Join your community now!
Category: Dance, Lifestyle, Music, Travel & Destinations, Entertainment
Publisher: Live Loud
Published: Monthly
Language: English
Compatibility: iOS / Android
Peek Inside
Tap images to enlarge...
About The Publisher
Live Loud Magazine is more than a music mag: it's your guide to a rad way of life. Punk is: the personal expression of uniqueness that comes from the... read more

Past Issues
Tap below for more from Live Loud