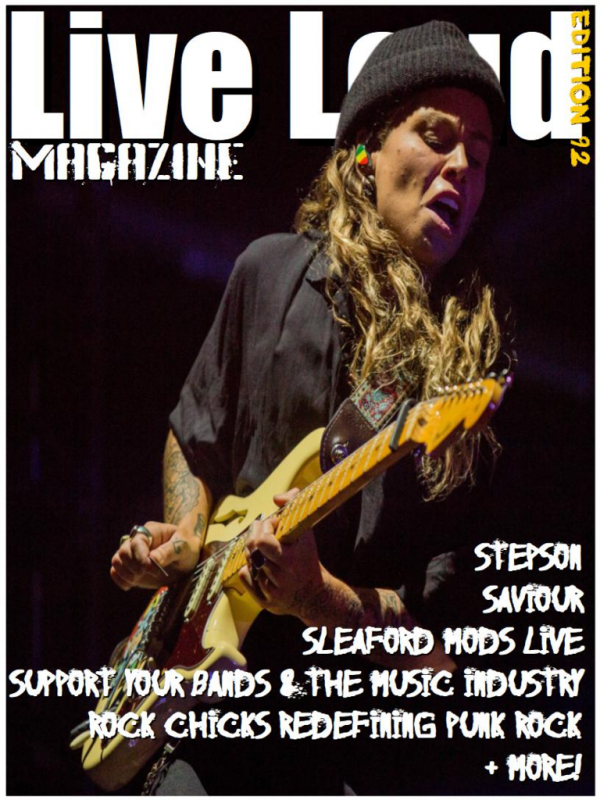 Purchase Options
Available for iOS / Android
In This Issue
Sleaford Mods live

Gui & Felix were at the Metro Theatre on 4th March for this much anticipated gig. They take us through this unique experience in such an institution.

Saviour

Felix Clayton has reviewed their latest EP. A Lunar Rose has a collection of stories to tell. Very exciting EP, a must listen.

Coronavirus effect on Festivals and Concerts

Unfortunately, we have seen so many gigs cancelled over the last few weeks including Download Festival which was devastating..... but better safe than sorry hey!!

Rock Chicks Redefining Punk Rock

The Chicks who have changed the face of Punk music! Guess who?

Support your local bands and your music shops

Simon gives us his view on how we all should support the music industry during these challenging times. They're all doing it tough so now is the time to show who's a true fan.

Honest Crooks

These lads have just dropped a new single "No Rest". They also announce signing to EVP Recordings & Oz Tour dates

Stepson

Brisbane's most high-octane punk/hardcore outfit, are today announcing some details surrounding their highly-anticipated debut full-length album! Brace yourself!
Purchase Options
Available for iOS / Android
About Live Loud
Live Loud Magazine is the original music magazine app for the punk & hard rock lovers.

Whether you're into skate punk or grunge, love live music & can't miss a gig then Live Loud is your mag!

Join your community now!
Category: Dance, Lifestyle, Music, Travel & Destinations, Entertainment
Publisher: Live Loud
Published: Monthly
Language: English
Compatibility: iOS / Android
Peek Inside
Tap images to enlarge...
About The Publisher
Live Loud Magazine is more than a music mag: it's your guide to a rad way of life. Punk is: the personal expression of uniqueness that comes from the... read more

Past Issues
Tap below for more from Live Loud