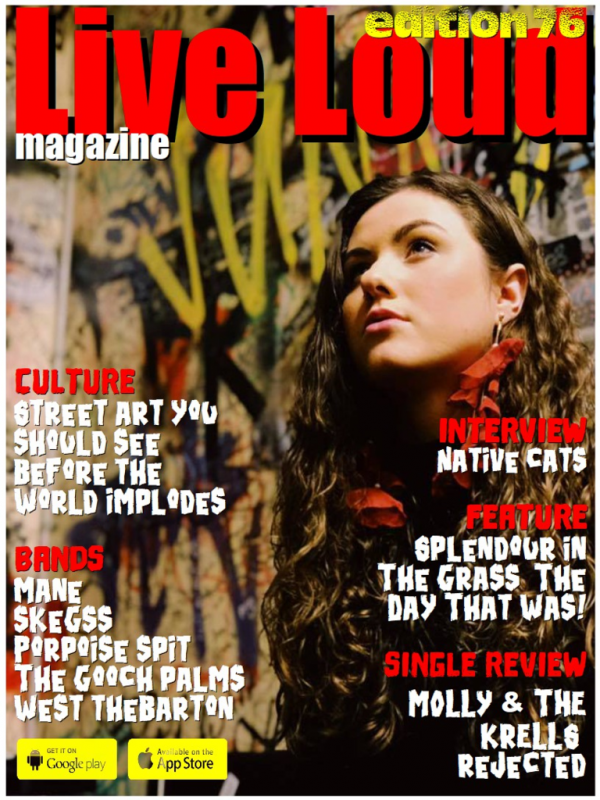 Purchase Options
Available for iOS / Android
In This Issue
Porpoise Spit: Defying Convention

Music is fun. Punk is crazy, Rock and Roll is nihilistic. Pop is dumb. Grunge hurts. Sorry, just trying to come with word associations to try and describe this band I'm about to introduce. You may have heard the name Porpoise Spit.

What surf-bum dreams are made of

It's Monday, and you are working your way through a killer post weekend hangover. Your mandatory tie feels like a noose around your neck and your boss seems to be hell bent of being a dick. You can't help but wish you had called in sick but then you hate your job so much you've probably used up all your sick leave and the year is not even over yet.

MANE A Journey To Self Realisation

We live and learn but the search for meaning never ends. Well at least for MANE, who seems to be on a relentless search for excitement it doesn't and we should be thankful otherwise life would be pretty boring wouldn't it?

Splendour In The Grass

So there I was, rucksack packed with all the essentials and a one man tippee tent that has served me well, folded and tuck under one arm. This is me standing in line to get into the venue where Splendour in the Grass festival is taking place.

Skegss: Surf-Punk Legends In The Making

When people start bands, do they ever think "hey we are going to be hot shit one day and some dude will write a piece about us in some book about the history of Aussie rock music?" Probably, not. Well, at least it doesn't sound like Skegss ever thought they would become the shit hot surfpunk band they have become.

Native Cats

Native Cats is a Tasmanian duo that makes post-punk, shake-your head hilarious music with hard-punching lyrics. Lead Singer Chloe Alison Escott has uncanny powers of perception. If she has a superpower then it would be the ability to see right through the superficial bullshit "reality" that stuffs round people into square pegs and vice versa. We had an interview with the Native Cats.

The Gooch Palms - Still Swinging

Newcastle is weird & wonderful, you have to be a little unhinged to love living there but the Novocastrian punk-rock band, The Gooch Palms think it's the best place in the world. Leroy McQueen and Kat Friend were born and bred in Newcastle. They know that Newcastle is shit. It's something they have covered in their music.
Purchase Options
Available for iOS / Android
About Live Loud
Live Loud Magazine is the original music magazine app for the punk & hard rock lovers.

Whether you're into skate punk or grunge, love live music & can't miss a gig then Live Loud is your mag!

Join your community now!
Category: Dance, Lifestyle, Music, Travel & Destinations, Entertainment
Publisher: Live Loud
Published: Monthly
Language: English
Compatibility: iOS / Android
Peek Inside
Tap images to enlarge...
About The Publisher
Live Loud Magazine is more than a music mag: it's your guide to a rad way of life. Punk is: the personal expression of uniqueness that comes from the... read more

Past Issues
Tap below for more from Live Loud