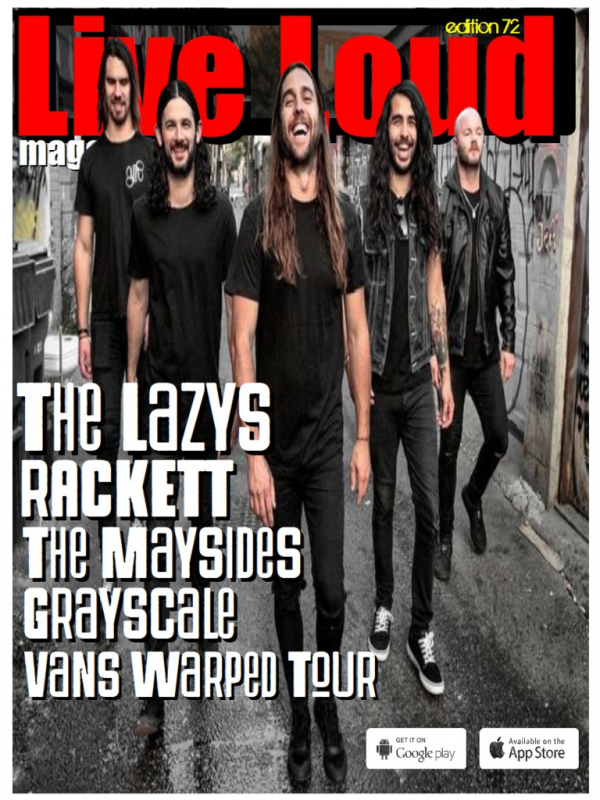 Purchase Options
Available for iOS / Android
In This Issue
Rackett - Ready to take over the world

You need to be pretty hot stuff to make it onto the pages of Rolling Stone or to score an interview with OneTeaspoon and RACKETT are exactly that, hot! This four member punk rock band from Sydney is blazing!

GrayScale

GrayScale are chilled guys who produce bloody good music. All the guys except Nick Veno have been playing together since they formed in Philadelphia way back in 2011.

The Lazys

The first time I saw the Australian rock band, the Lazys was at The Blackheart in London a couple of days ago. Someone said let's go see this really cool Aussie rock band play tonight.

The Maysides: A Pop Punk Band Strumming from Ontario

Hailing from Hamilton/Niagara, Ontario, this band has had its fair share of performances with other renowned bands such as Steel Panther, Gob, illScarlett, and The Flatliners.

Fiinal full cross country Tour

In its 23 years of punk rockin` the world, the Warped Tour gathered more than 1,700 bands to perform live acts. It was the launching pad of many punk rock artists and it supported names such as Blink-182, Limp Bizkit or Fall Out Boy.
Purchase Options
Available for iOS / Android
About Live Loud
Live Loud Magazine is the original music magazine app for the punk & hard rock lovers.

Whether you're into skate punk or grunge, love live music & can't miss a gig then Live Loud is your mag!

Join your community now!
Category: Dance, Lifestyle, Music, Travel & Destinations, Entertainment
Publisher: Live Loud
Published: Monthly
Language: English
Compatibility: iOS / Android
Peek Inside
Tap images to enlarge...
About The Publisher
Live Loud Magazine is more than a music mag: it's your guide to a rad way of life. Punk is: the personal expression of uniqueness that comes from the... read more

Past Issues
Tap below for more from Live Loud