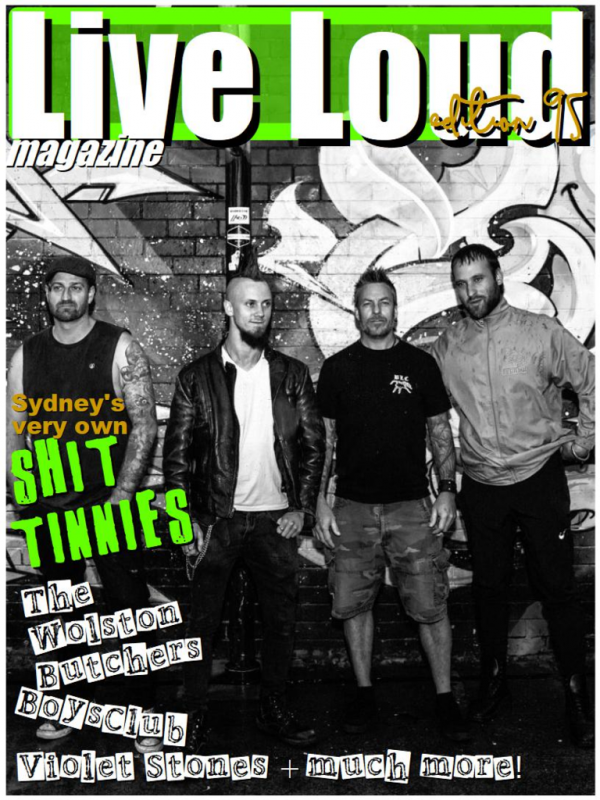 Purchase Options
Available for iOS / Android
In This Issue
Sydney's very own Shit Tinnies

Exciting Punk out of Sydney, we caught up with the boys at the Vic and had a ball. We also review their latest EP!

The Wolston Butchers

Tom and the boys just released their latest single and it is pure fire. Review by Kush

Boysclub

Probably the most exciting band recently formed in Sydney. Their first singles are really really promising. We're looking forward to their new EP which should be released early 2021.

Naughty Boys

On The Thrills Of Being Pissed On. Pearl takes us through her gig experience with these lads and also talks about their latest album.

The Violet Stones

We're really lucky this year, The Violet Stones are also delivering some solid material. They're gaining an impressive popularity worldwide and are also currently working on a new album.

The Arturos

They are making a lot of noise up in Brisbane and getting noticed in the Punk scene. Add them on your watch list as I'm sure they'll go big in 2021.

Astrals

Astrals is a solo project by Claire Simpson which features dream pop and garage rock elements, taking on the sonic form of kids drawing of a refrigerator door; starry eyed, smeared with glitter and grunge around the edges.
Purchase Options
Available for iOS / Android
About Live Loud
Live Loud Magazine is the original music magazine app for the punk & hard rock lovers.

Whether you're into skate punk or grunge, love live music & can't miss a gig then Live Loud is your mag!

Join your community now!
Category: Dance, Lifestyle, Music, Travel & Destinations, Entertainment
Publisher: Live Loud
Published: Monthly
Language: English
Compatibility: iOS / Android
Peek Inside
Tap images to enlarge...
About The Publisher
Live Loud Magazine is more than a music mag: it's your guide to a rad way of life. Punk is: the personal expression of uniqueness that comes from the... read more

Past Issues
Tap below for more from Live Loud