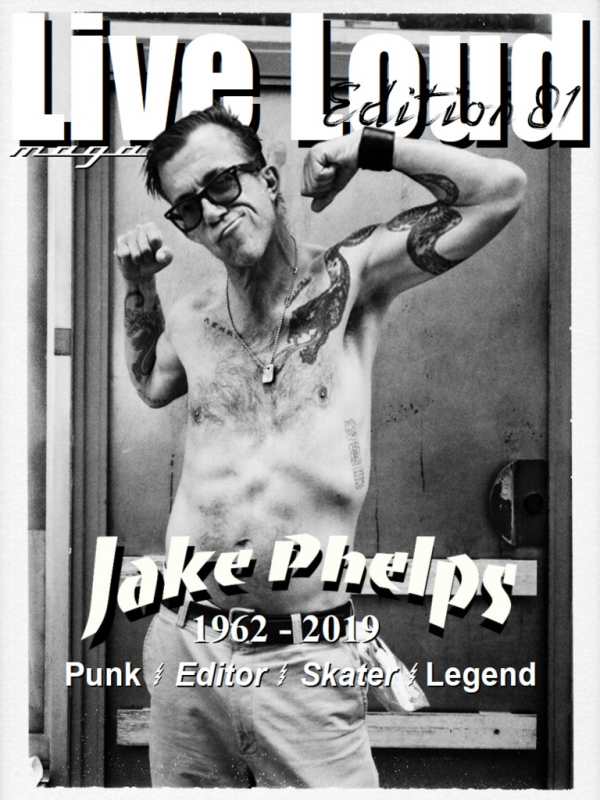 Purchase Options
Available for iOS / Android
In This Issue
The Glorious Life of Jake "Phelper" Phelps: To Infinity and Beyond!

There are people who come into this world blazing through it, shaking & rattling common beliefs, leaving the rest of us wondering "wtf just happened?" Jake Phelps was one of those beings. It is tricky to eulogize someone like Jake. He was more than just a passionate person, sometimes (most of the time) he was described as an asshole, but like the true asshole that he was, he lived life on his own terms.

10 Cities To Shred Before You Kick The Bucket

I am always fascinated by the tales of cities skateboarders talk of shredding. It all sounds like an adventure filled life that oscillates between sleeping, eating, drinking and finding the perfect rail, curb or whatever to ride on without falling whilst your buddies film you. It makes sense, this restlessness because the thrill-seeking spirit and restlessness of youth can't be quelled by skating in the same spaces.

Clowns – Taking Over The World

Clowns are the antithesis of punk rock they have tested and destroyed the whatever genre boundaries there are. This Melbourne band had an insane 2018 and they hit 2019 the ground running, thrilling audiences at Unify Gathering and a new album on the way.

DZ Deathrays - Into the future we go

Back in 2008 two lads had an idea to form a house party band an atypical thrashy/Punk metal band that dared to venture out of their Bundaberg garage once in a while and howl beer-soaked lyrics at party loving crowds. A decade later they are still at it only they have moved from being the entertainment at Brissy suburban house parties to selling out thousand capacity venues like The Tivoli in Brisbane and getting crowds going at festivals like Splendour in the grass.

Laneway Festival and The Secret to A Spectacular Orgasm

I have been looking forward to Laneway Festival for months. I got my ticket early, chose the bands I wanted to see and some I was curious about. I counted the days, trolled the bands on twitter and did as much as I could to be prepared. I went for the face-melting punk rock but wandering into some obscure pop and rap performances is to expected at Laneway.

NSW Regulations For Live Events Stifling An Entire Industry

Australia has a vibrant live music culture which recently came under attack by the government in NSW. If you were at Laneway early this year, you could feel the tension brought on by the number of police officers in attendance.
Purchase Options
Available for iOS / Android
About Live Loud
Live Loud Magazine is the original music magazine app for the punk & hard rock lovers.

Whether you're into skate punk or grunge, love live music & can't miss a gig then Live Loud is your mag!

Join your community now!
Category: Dance, Lifestyle, Music, Travel & Destinations, Entertainment
Publisher: Live Loud
Published: Monthly
Language: English
Compatibility: iOS / Android
Peek Inside
Tap images to enlarge...
About The Publisher
Live Loud Magazine is more than a music mag: it's your guide to a rad way of life. Punk is: the personal expression of uniqueness that comes from the... read more

Past Issues
Tap below for more from Live Loud