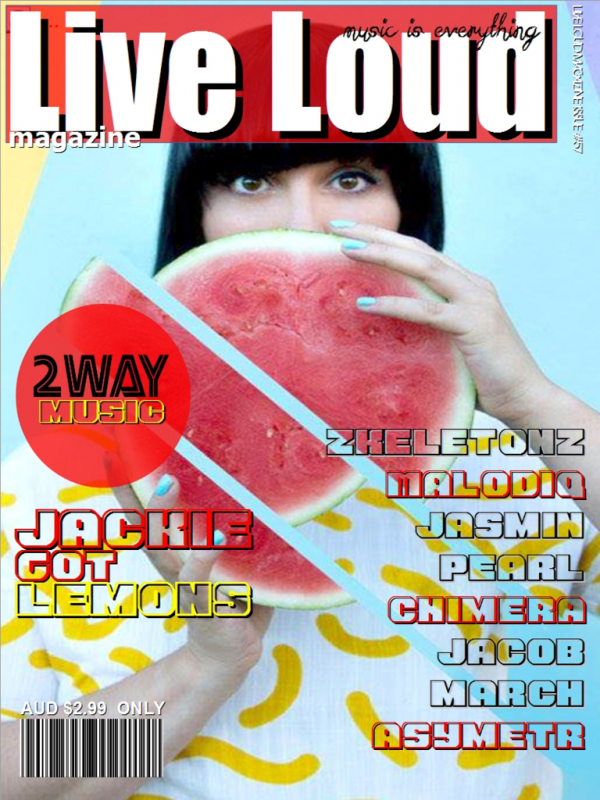 Purchase Options
Available for iOS / Android
In This Issue
The Zkeletonz

This will be very exciting for all the fans of acts like Blood Orange, Hot Chip, Chvrches, Chromeo and Client Liaison. They play music and throw parties fixed firmly in the sonic space between traditional band and DJ sets. Since performing for the first time at a house party on October 31 2014, (now their unofficial 'birthday'), they have independently produced music and organised more Zkeleton Party events.

MalodiQ

One day after school, before basketball practice, he and couple friends were joking around serenading a few girls when one of his friends/teammates discovered he had actually had a voice. From there, MalodiQ began collaborating and recording with many local artist as word rapidly spread regarding his new acquired talent.

2way Music

The Filipino-American Idessa "Dez" Reyes and The Argentinean Fiorella "Fifi" Bertolin, better known as 2WAY, came together as a charismatic dj duo in 2014 residing in Los Angeles. Pursuing their dream together as musicians to produce and change the way the world feels, dances, and listens to music, the duo continues to rise to the top sharing the stage amongst world re-known artists such as Trey Songz and Tinashe.

Jackie got lemons

Jackie got lemons is an Alternative rock band based in Melbourne Australia. Comprising of bass, drums and vocals, We aim for quirky references to today´s culture movement and senseless human daily behavior in form of a satire. Their first album "none of your business" is a sweet mouthful of tang with a late inflection of tannic bitterness for good measure. We interviewed Sharon.

Jasmin Pearl

She forms a counterweight to the contemporary dance music. Her music is pure, tells a story and it touches deep emotions. With a bright elegant, softrock, country influences, Jasmin Pearl chooses to be pure with a loaded eclectic sound. Her songs show influences from amongst others U2, Florence and the machine, Fleet Wood Mac.

Asymetr

His name is Kaspar Ravel, He is a new media artist and a curator for the Glitch Artists Collective. He likes breaking things and fixing them his own way. Being a kid in the 90's meant you were probably raised by computers.

Chimera

If you're into punk post punk, these guys will rock your socks off! Absolutely brilliant trio from Newcastle! Their sound isn't influenced by many other bands, mainly just what they do and the image they have.
Purchase Options
Available for iOS / Android
About Live Loud
Live Loud Magazine is the original music magazine app for the punk & hard rock lovers.

Whether you're into skate punk or grunge, love live music & can't miss a gig then Live Loud is your mag!

Join your community now!
Category: Dance, Lifestyle, Music, Travel & Destinations, Entertainment
Publisher: Live Loud
Published: Monthly
Language: English
Compatibility: iOS / Android
Peek Inside
Tap images to enlarge...
About The Publisher
Live Loud Magazine is more than a music mag: it's your guide to a rad way of life. Punk is: the personal expression of uniqueness that comes from the... read more

Past Issues
Tap below for more from Live Loud