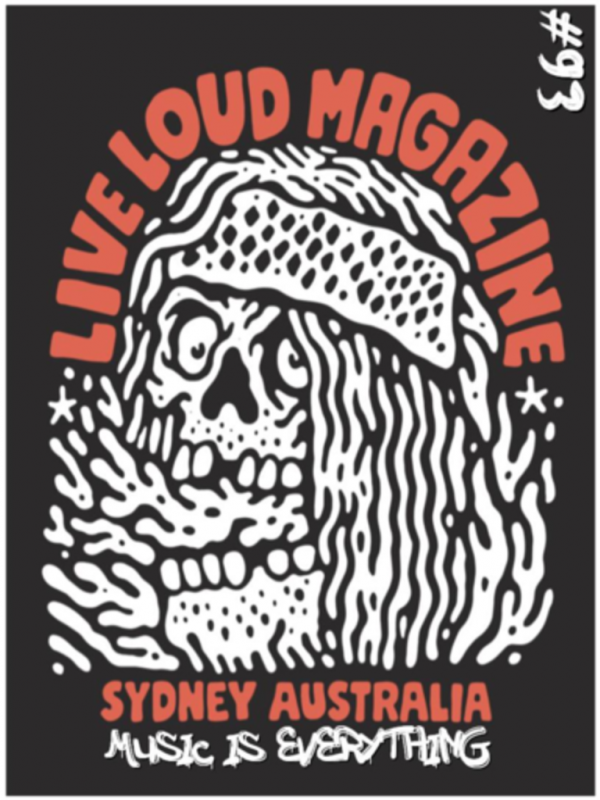 Purchase Options
Available for iOS / Android
In This Issue
Cash Savage and The Last Drinks

Cash Savage is a feral brawler. The front woman of Cash Savage and the last drinks is calling men on their bullshit. She is calling out society for thinking that it is alright to tell her who to be, how to be and what a Good Citizen should be like. Like Camp Cope they are calling out society and men about the labels that are arbitrarily placed.

"Time" – Punchy Single from The Atomic Beau Project

A well-seasoned musician once told me the best recording to listen to from a group is their first. If the single TIME from the new line-up from QLD-based band The Atomic Beau Project then the future is very bright indeed. We conducted a "covid-mode" interview for Live Loud Mag and were very impressed with the down-to-earth humility of the band, their creative approach and also the great sounds and lyrical direction.

Joan Jett

So - where to start? I guess it starts with a young boy stumbling across a music video, back in the 80s, on Countdown, called "Bad Reputation" Who was this feisty, charismatic, leather clad girl, with the jet black hair? It was Joan Jett.

Cambridge Live

Cambridge is exactly what you picture when you think Pop-Punk. Everything down to their vocal style, songwriting, and aesthetic (namely ripped jeans and band t-shirts), encompass the genre's infectious fun and happy-go-lucky feeling. Don't worry though, these guys still have plenty of the edge you'd expect. Playing at Mary's Underground, this 5-piece band brought a great show to Sydney.

''What's hiding up in the attic?''

The van was packed, the eskys were filled with ice cold tins and the Attic Distro boys were all set, ready to head to warmer pastures and escape the winter time blues. Heading from the heart of Sydneys' CBD we drew a route that took us along the east coast, taking in the sights and sounds and everything in between, with a final destination of the sunshine drenched Gold Coast, making sure to stop in at the monuments we all did as a kid on family trips north and inspiration for illustrations seen on the first range of OOROO wheels; the Monuments series.
Purchase Options
Available for iOS / Android
About Live Loud
Live Loud Magazine is the original music magazine app for the punk & hard rock lovers.

Whether you're into skate punk or grunge, love live music & can't miss a gig then Live Loud is your mag!

Join your community now!
Category: Dance, Lifestyle, Music, Travel & Destinations, Entertainment
Publisher: Live Loud
Published: Monthly
Language: English
Compatibility: iOS / Android
Peek Inside
Tap images to enlarge...
About The Publisher
Live Loud Magazine is more than a music mag: it's your guide to a rad way of life. Punk is: the personal expression of uniqueness that comes from the... read more

Past Issues
Tap below for more from Live Loud