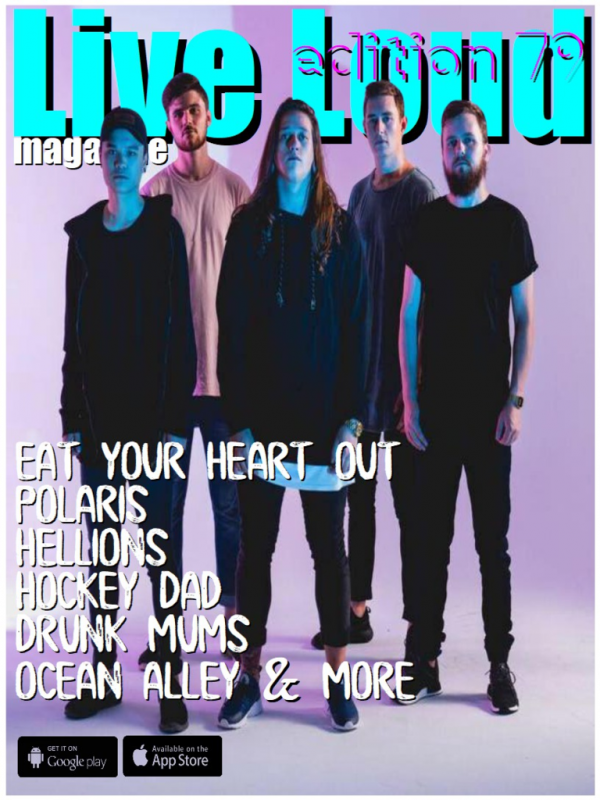 Purchase Options
Available for iOS / Android
In This Issue
Polaris's Quest For Greatness

The band has been everywhere in 2018. They rattled cages, they screamed the walls of various venues down. They delivered their melodic hardcore rock with a ferocious passion, it became really hard not to love them. 2018 saw them selling out venues across Australia and blazing a trail through Europe and the U.S. "Mortal Coil" debuted at #6 on that Aria Charts and earned a nomination for the 2018 ARIA Best Hard Rock/Heavy Metal Album award.

Ryder Lawson Next Gen Skateboarding Rock Star

Lawson began skating at the age of 12. At first it, it was something to do for fun and then it became a passion, his life's purpose. Skating is not seen as something that disassociated slacker youths engage in, it is serious business.

Getting Into Psychedelic Zen Mode With Ocean Alley

Australia's rock scene has been blazing in the last couple of months and Ocean Alley is one of the bands that has been making massive waves recently with their latest album Chiaroscuro. The six piece band from Sydney plays chilled out, sexy, funky, psychedelic surf-rock music that sometimes sounds like reggae but isn't quite reggae or ska. It is unique, fresh and addictively groovy.

Drunk Mums – Next Level Ballers

Is it punk, is it garage rock, is it metal, maybe it sounds a little like dad rock or pop-punk? Whatever the hell you want to call Drunk Mum's sound make sure you interject "fucking awesome."

Hockey Dads: The Evolution of a Bromance

If you love summer, the beach and surfing and 60's surf-punk music, then you will love Hockey Dad. This two man band from Windang Australia is made up of Zach Stevenson (guitar/vocals) and Billy Fleming (drums)life long friends who apparently met and fell in love when they were still toddlers.
Purchase Options
Available for iOS / Android
About Live Loud
Live Loud Magazine is the original music magazine app for the punk & hard rock lovers.

Whether you're into skate punk or grunge, love live music & can't miss a gig then Live Loud is your mag!

Join your community now!
Category: Dance, Lifestyle, Music, Travel & Destinations, Entertainment
Publisher: Live Loud
Published: Monthly
Language: English
Compatibility: iOS / Android
Peek Inside
Tap images to enlarge...
About The Publisher
Live Loud Magazine is more than a music mag: it's your guide to a rad way of life. Punk is: the personal expression of uniqueness that comes from the... read more

Past Issues
Tap below for more from Live Loud