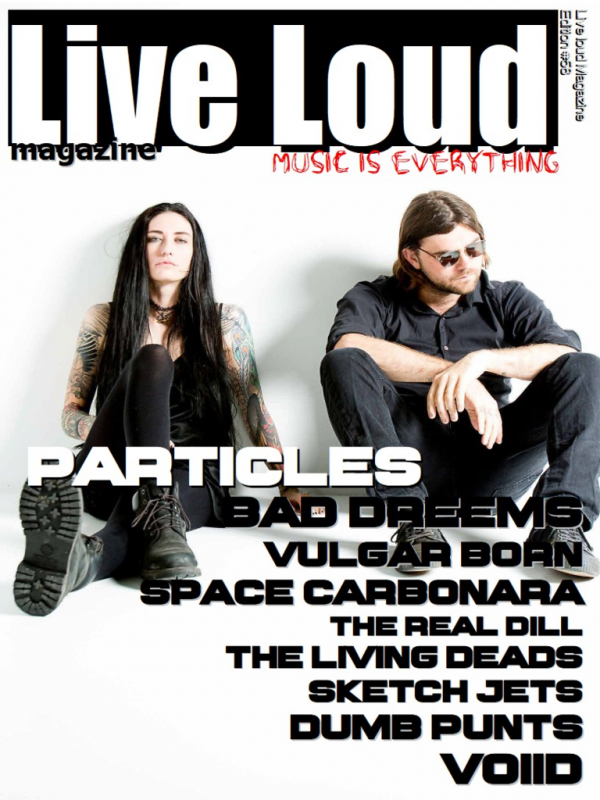 Purchase Options
Available for iOS / Android
In This Issue
VOIID

The entrance of the girls' band, VOIID is quite refreshing. They are the perfect remedy for the male-dominated punk rock scene in Brisbane. The band comes from a rich punk rock background. Brisbane is known to be the city that revolutionized the punk rock scene in the whole of Australia.

Bad//Dreems

Bad//Dreems is the pride and joy of Adelaide. Ever since they burst into the scene with their debut, they have been hailed as the savior of the great Aussie rock scene in the city and Australia at large. Who knew that a bunch of guys who met at their local football club back in 2012 will become the next big thing?

Particles

Straight out of Sydney, Australia, Particles is the brainchild of two amazing artists who decided to join forces in 2016 and create something new and refreshing. Dan D'Arcy, a former member of Nightowl and Little Bastards, met Scarlett Saramore during their numerous stints as band members. Scarlett had also had her fair share of band placements with the likes of She Rex, Fait Accompli and many others. We caught up with them for an interview.

SPACE CARBONARA

SPACE CARBONARA are not what they seem to be anymore. With the previous release of "The Space Tape", a DIY home effort with little success, and the falling apart of previous lineups, space carbonara stopped everything.
Purchase Options
Available for iOS / Android
About Live Loud
Live Loud Magazine is the original music magazine app for the punk & hard rock lovers.

Whether you're into skate punk or grunge, love live music & can't miss a gig then Live Loud is your mag!

Join your community now!
Category: Dance, Lifestyle, Music, Travel & Destinations, Entertainment
Publisher: Live Loud
Published: Monthly
Language: English
Compatibility: iOS / Android
Peek Inside
Tap images to enlarge...
About The Publisher
Live Loud Magazine is more than a music mag: it's your guide to a rad way of life. Punk is: the personal expression of uniqueness that comes from the... read more

Past Issues
Tap below for more from Live Loud