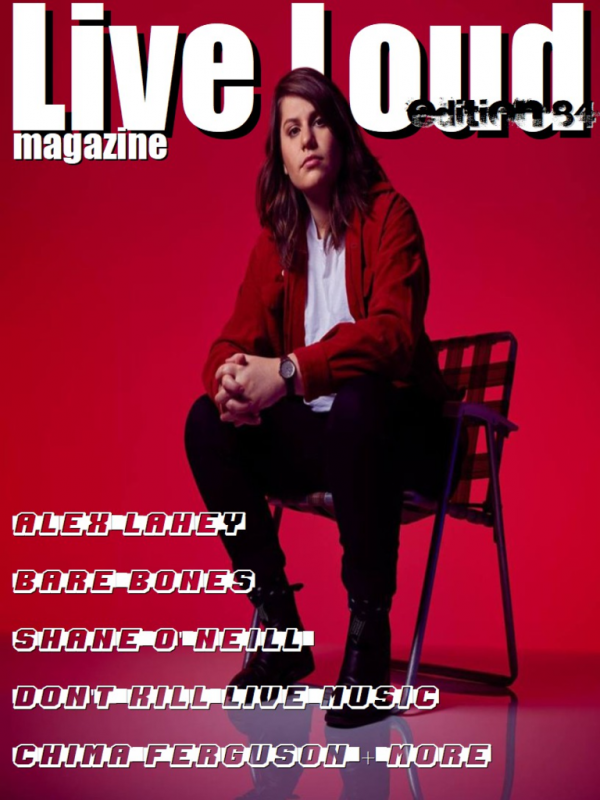 Purchase Options
Available for iOS / Android
In This Issue
Alex Lahey The Best of Luck Club Review

The first time I listened to Lahey's debut album after a friend had literarily forced me to. I thought "Damn, this girl goes deep!" without bringing any melancholy into it.

Bare Bones Crawl The Night

Sydney punk rockers Bare Bones are back on the scene with their new single "Crawl The Night", the first offering of new tunes since the debut album Bad Habits dropped in May 2017!

Shane O' Neill Drops His First Board

Ever since Shane a.k.a "nugget" arrived a decade ago on the skateboarding scene, he has been lauded as a wunderkind, a pioneer who would be the first to drop his video on iTunes. He recently announced his departure from Paul Rodriguez's elite Primitive board team to start his own company: April.

Keep Music Out Of Politics: Don't Kill Live Music

If you live in Sydney and are into live music, cold beer and hanging out with your mates then you must know or have heard about the rad little spot called the Record Crate. Since 2012, this has been a popular venue for live music. But Sydney's vibrant nightlife and live music culture have changed so much in the last two years that venues like Record Crate had to shut down.

Chima Ferguson The Phenomenal Pro Skateboarder

Chima Ferguson is the guy that makes a switch back tail down 13 looks as casual as slapping a curb. Also known as Black Jesus, Ferguson amazes most with his laid-back approach to the hairiest tricks the skateboarding world has seen.

The Los Hot Quesos release debut album!

Hot on the music scene like a big simmering bowl of tasty queso with lime infused chips to (hopefully) go with it, The Los Hot Quesos' newest album brings a garage punk sound that is intense for those who want a high tempo dose of ¡Hot Queso!. It's the band's debut album for the grunge, punk, and even garage-rock loving masses.

Earth Tongue

Sometimes music is supposed to feel weird and indescribable. It's the moments of clarity within the dense, sonic mess that often feels the most satisfying. That's the space that Earth Tongue occupy.
Purchase Options
Available for iOS / Android
About Live Loud
Live Loud Magazine is the original music magazine app for the punk & hard rock lovers.

Whether you're into skate punk or grunge, love live music & can't miss a gig then Live Loud is your mag!

Join your community now!
Category: Dance, Lifestyle, Music, Travel & Destinations, Entertainment
Publisher: Live Loud
Published: Monthly
Language: English
Compatibility: iOS / Android
Peek Inside
Tap images to enlarge...
About The Publisher
Live Loud Magazine is more than a music mag: it's your guide to a rad way of life. Punk is: the personal expression of uniqueness that comes from the... read more

Past Issues
Tap below for more from Live Loud