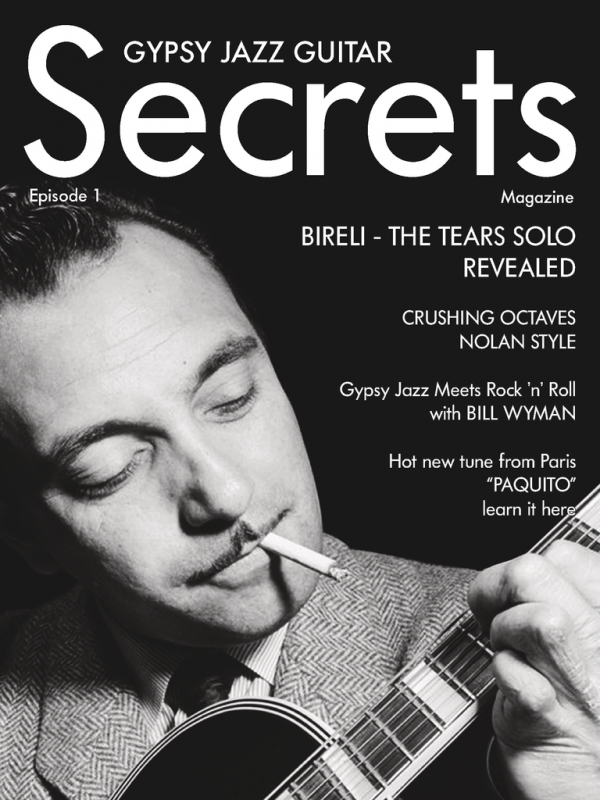 Purchase Options
Available for iOS / Android
Purchase Options
Available for iOS / Android
About Gypsy Jazz Guitar Secrets
Explore The World Of Gypsy Jazz With Live Performances, Cutting Edge Lessons, And Exclusive Music And Interviews.
Gypsy Jazz Secrets Magazine is a digital-only, multimedia magazine featuring gypsy jazz articles and interviews with guitarists from around the world, as well as guitar lessons and performances.
Category: Education, Lifestyle, Music, Entertainment
Publisher: Gypsy Jazz Guitar Secrets
Published: Monthly
Language: English
Compatibility: iOS / Android
Peek Inside
Tap images to enlarge...
Past Issues
Tap below for more from Gypsy Jazz Guitar Secrets