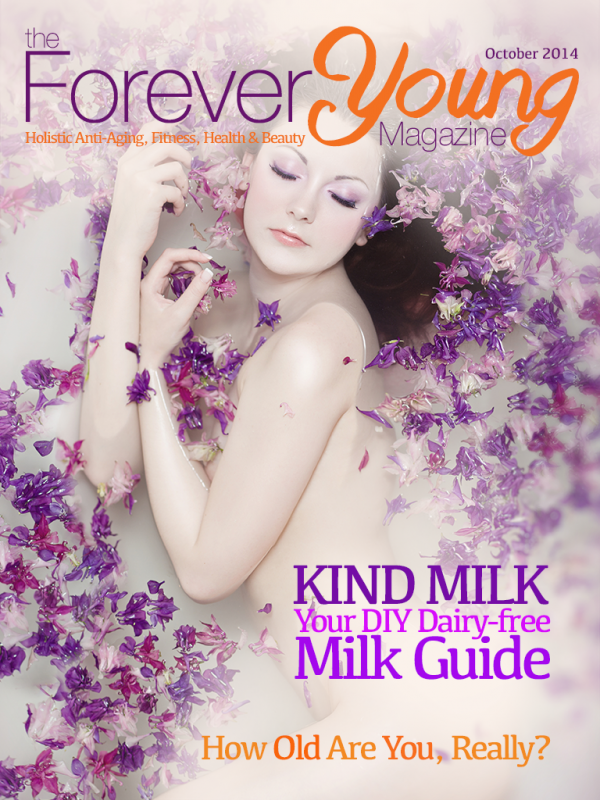 Purchase Options
Available for: iOS/Android App + Web Reader
In This Issue
As Ines sees it

Kind Milk. Your Go-to DIY Dairy Free Milk Guide

The Miracle of Meditation

Fusing Opposites. Interview with Jing Zhou, Founder of Elemoon

Peak Fitness. This Simple Trick Stops Aging in Its Tracks

How Old Are You, Really?

Falling Into Autumn Or Embracing It?

Autumn Time … Halloween Time … Pumpkin Time

Recipes for everlasting Youth: Thick Chunky Pumpkin Soup

Recipes for everlasting Youth: Nourishing Pumpkin Facemask

… AND MUCH MORE OF COURSE!
Purchase Options
Available for: iOS/Android App + Web Reader
About Jeunessima
Jeunessima is THE lifestyle magazine for busy women over 40 who want to enjoy life … every day … at any age.
We share with you the most effective tips & research on how you can get the best results for your health, wellness, biofinesse, biohacking, nutrition, fitness, mind, antiaging … with the least amount of effort.
Category: Fashion, Sports & Fitness, Health & Nutrition, Lifestyle, Wellness & Meditation, Women's
Publisher: Jeunessima
Published: Bi-monthly
Language: English
Compatibility: iOS/Android App + Web Reader
About The Publisher
Jeunessima is THE Lifestyle Company for busy women over 40 who want to enjoy life... every day... at any age. I am Ines... Dr Ines O'Donovan, PhD, the... read more

Past Issues
Tap below for more from Jeunessima