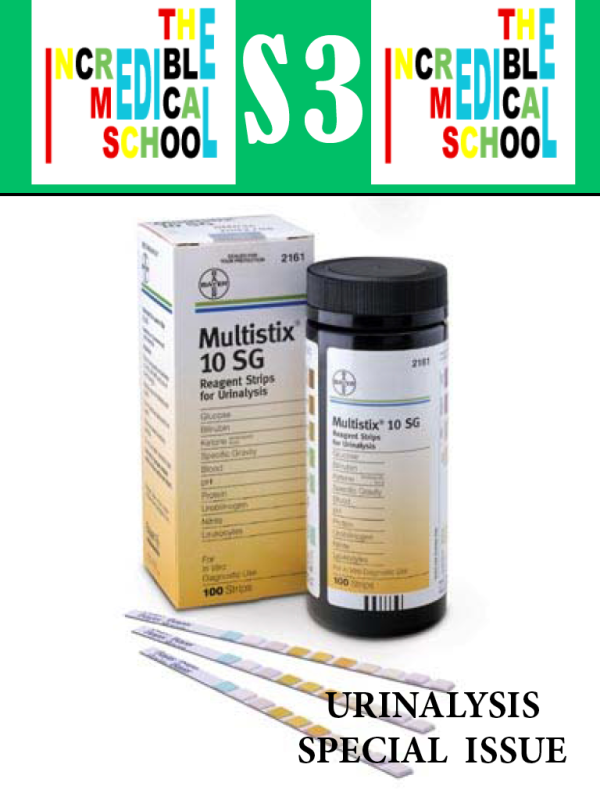 Purchase Options
Available for: iOS/Android App + Web Reader
In This Issue
S3 Urinalysis Special (NOT included in subscription)

Urinalysis - Reagent Strips Issue. The reagent strips are important urine screening or diagnostic tests, but there are false negative and false positives as well as many other factors that affect the results. An understanding of the various factors affecting each test is needed to interpret the results and make the results clinically useful. This special issue contains teachings on each test with the reagent strips.
Purchase Options
Available for: iOS/Android App + Web Reader
About Med World
Med World Magazine is your quarterly guide to the world of medical education and news.
Stay up to date on important medical news, latest news release from medical schools, and read our medical educational articles.
Our supplemental issues contain numerous listings of important medical organizations, schools, publications and medical social media sites.
Category: Careers, Education, Family & Home, Medical, Personal Development
Publisher: Med World
Published: Quarterly
Language: English
Compatibility: iOS/Android App + Web Reader
Peek Inside
Tap images to enlarge...
About The Publisher
Medical World Magazine: Your Guide To The World of Medical Education and News Medical World Magazine began publishing in 2014 as "The Incredible Medical... read more

Past Issues
Tap below for more from Med World Magazine