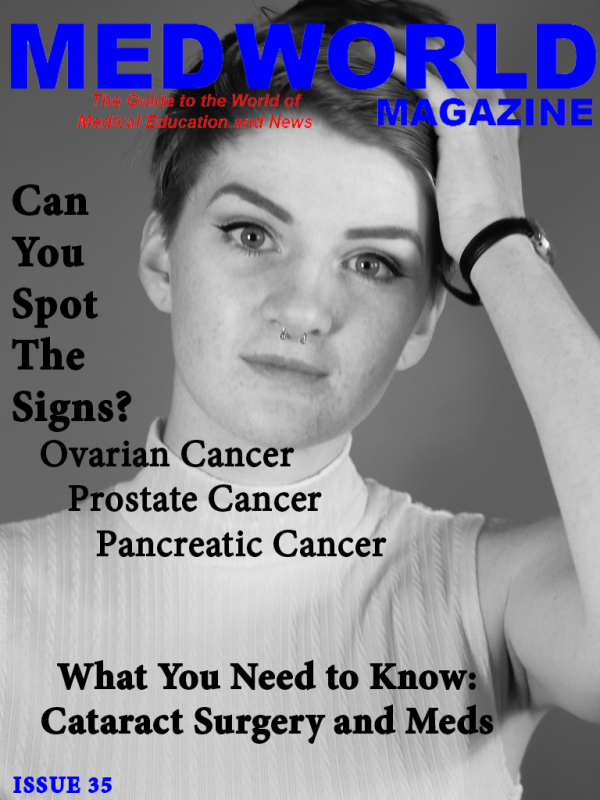 Purchase Options
Available for: iOS/Android App + Web Reader
In This Issue
Can You Spot the Signs of Ovarian Cancer?

Ovarian cancer is difficult to treat successfully unless it's spotted early. It's also more common in older women, so anyone who has an older female friend or relative should know what to look out for. This article gives you signs that might indicate ovarian cancer.

Could You Spot the Signs of Prostate Cancer?

Around one in ten men will be diagnosed with prostate cancer at some time in their lives, but around three-quarters of all cases are in men aged over 65. Learn the signs of prostate cancer.

Could You Recognize the Signs of Pancreatic Cancer?

During their lifetime, 16 out of every 1,000 people will receive a diagnosis of pancreatic cancer. Although survival rates are improving, pancreatic cancer is still essentially incurable; 4 out of 5 sufferers die within a year of diagnosis. Just like any other cancer, early detection increases the likelihood of effective treatment, so make sure that you know the signs, for yourself and for those you love.

Cataract Surgery: Risk with Flomax, Bladder, Prostate Meds. Here's What You Need to Know

According to the National Eye Institute, one in every six Americans over age 40 has a cataract. A cataract forms when the lens of the eye clouds over. Vision is not usually affected early on, but over time, becomes increasingly blurred and dim. When that occurs, the treatment of choice is surgery. In order to reduce the risk of complications, however, your eye surgeon needs to know about your medication history, both past and present. Of particular concern are certain drugs taken by men for prostate conditions and prescribed to women for various urinary problems.
Purchase Options
Available for: iOS/Android App + Web Reader
About Med World
Med World Magazine is your quarterly guide to the world of medical education and news.
Stay up to date on important medical news, latest news release from medical schools, and read our medical educational articles.
Our supplemental issues contain numerous listings of important medical organizations, schools, publications and medical social media sites.
Category: Careers, Education, Family & Home, Medical, Personal Development
Publisher: Med World
Published: Quarterly
Language: English
Compatibility: iOS/Android App + Web Reader
Peek Inside
Tap images to enlarge...
About The Publisher
Medical World Magazine: Your Guide To The World of Medical Education and News Medical World Magazine began publishing in 2014 as "The Incredible Medical... read more

Past Issues
Tap below for more from Med World Magazine