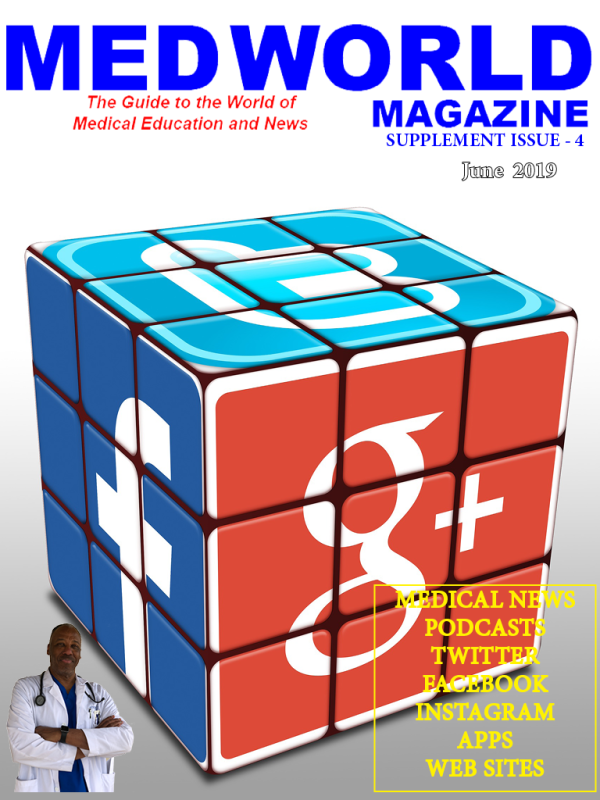 Purchase Options
Available for: iOS/Android App + Web Reader
In This Issue
News & Links

Read the latest medical news and follow links to many medical news stories.

Medical Podcasts

Find your favorite Medical Podcast in our listings

Twitter Medical

Follow interesting medical twitter accounts found in our listings.

Facebook Medical

We provide you with significant facebook medical pages.

Instagram Medical

We provide you with significant Instagram medical pages.

Medical Apps

Initial listing of medical apps for your computer, phone, and tablet.

Medical Web Sites

Our always expanding listing of medical web sites.

The Incredible Medical School Membership

Information on the membership site for The Incredible Medical School which contain documents and videos for medical education of the general public.

Linkedin Medical

Important Linkedin Medical Profiles. Coming Soon.

Youtube Medical

Popular Youtube Medical Channels. Coming Soon.
Purchase Options
Available for: iOS/Android App + Web Reader
About Med World
Med World Magazine is your quarterly guide to the world of medical education and news.
Stay up to date on important medical news, latest news release from medical schools, and read our medical educational articles.
Our supplemental issues contain numerous listings of important medical organizations, schools, publications and medical social media sites.
Category: Careers, Education, Family & Home, Medical, Personal Development
Publisher: Med World
Published: Quarterly
Language: English
Compatibility: iOS/Android App + Web Reader
Peek Inside
Tap images to enlarge...
About The Publisher
Medical World Magazine: Your Guide To The World of Medical Education and News Medical World Magazine began publishing in 2014 as "The Incredible Medical... read more

Past Issues
Tap below for more from Med World Magazine