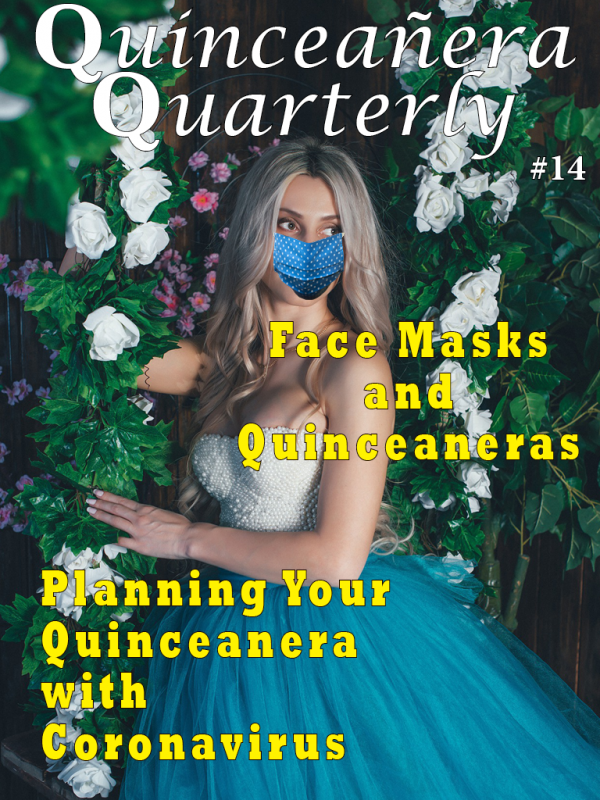 Purchase Options
Available for: iOS/Android App + Web Reader
In This Issue
Face Masks and Quinceaneras

When the COVID-19 pandemic hit, many young women had to quickly adjust their quinceanera plans.

Quinceanera Planning with Coronavirus

While no one wants to have to cancel or reschedule their quinceanera plans, it is something that has to be considered given the current state of the coronavirus pandemic.
Purchase Options
Available for: iOS/Android App + Web Reader
About Quinceanera Quarterly Magazine
A reference guide for all things Quince. Find vendor information, dress ideas and planning tools for your perfect 15. New issues include updated tips to keep planning for this special day on track.
Category:
Publisher: Quinceanera Quarterly Magazine
Published: Quarterly
Language: English
Compatibility: iOS/Android App + Web Reader
Peek Inside
Tap images to enlarge...
About The Publisher
Alfred Ricks Jr., MD, Editor of Quinceanera Quarterly Magazine, has been an Internal Medicine Physician, an Emergency Physician, and a Hospitalist for the past... read more
Past Issues
Tap below for more from Quinceanera Quarterly Magazine