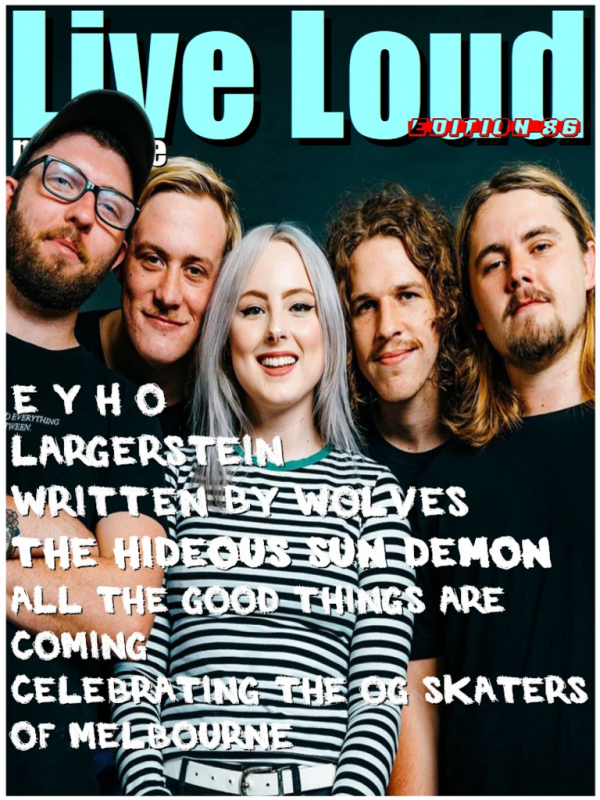 In This Issue
Eat Your Heart Out 2019 Aussie Tour

We saw them at the Chippo Hotel in Sydney

Lagerstein

Rocking Europe!

All the Good Things are coming

We're giving you a taste of what's coming this year at the Good Things Festival

Celebrating the OG skaters of Melbourne

Melbourne is probably the best city for skaters

Written By Wolves

These Kiwis have new material and we're excited!
About Live Loud
Live Loud Magazine is the only music magazine app for the punk & hard rock lovers.
Whether you're into skate punk or grunge, love live music & can't miss a gig then Live Loud is your mag!
Join your community now!
Category: Dance, Lifestyle, Music, Travel & Destinations, Entertainment
Publisher: Live Loud
Published: Monthly
Language: English
Compatibility: iOS / Android
Peek Inside
Tap images to enlarge...
About The Publisher
Live Loud Magazine is more than a music mag: it's your guide to a rad way of life. Punk is: the personal expression of uniqueness that comes from the... read more

Past Issues
Tap below for more from Live Loud Magazine