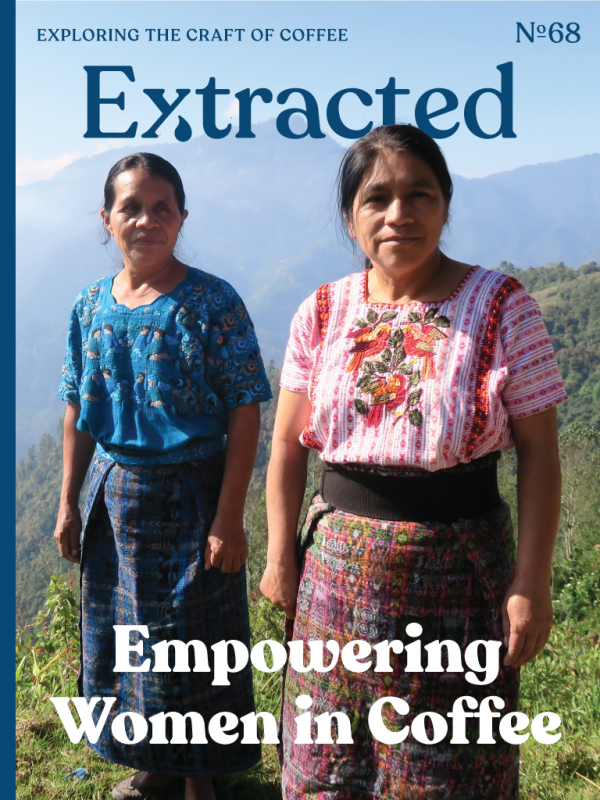 Purchase Options
Available for iOS / Android
In This Issue
Cafe Femenino: Empowering Women in Coffee

In this issue we have our first introduction to Cafe Femenino and all the work they do empowering women in coffee throughout the world.

Video: How to Brew Kalita Wave

Onyx Coffee takes us on a step by step walkthrough with their brewing technique using The Kalita Wave

Coffeehouse of the Angels - Part 3

Beyoğlu is the nexus for two of the world's best coffee experiences: Mandabatmaz and Melekler Kahvesi.

Video: Meditation and Coffee

An episode of Cup of Joe in which I talk coffee and meditation.

Coffee Lovers Radio: Home Roaster vs The Master

On this episode of Coffee Lovers Radio, Joseph brings in a batch of Guatemala Los Dos Socios he roasted, to pit against Conduit Coffee's version of the same. Who will come out on top? Ft. the Ikawa Home Roaster

Pro Tip: Make Your Own Coffee Tasting

One fun thing you can do to explore coffee and discover all the different tastes is to do your own coffee tasting, trying out multiple different coffees at once.

Letter From the Editor: The Moral and Ethical Responsibilities

We talk quite a bit in the magazine and in specialty coffee about how you as the customer have the choice of what value chain you will support

This Month in Coffee

A look into the world of coffee: Ethiopian Culture, Turkish Coffee, Climate Change, and More...
Purchase Options
Available for iOS / Android
About Extracted
Extracted Magazine educates and empowers coffee drinkers everywhere through craft specialty coffee.
Though coffee is consumed worldwide, many are unaware of its capability or significance. Extracted empowers you to find the richness of flavor, history, and relationships of the coffee in your cup.
Category: Food & Drink, Lifestyle, Entertainment
Publisher: Extracted
Published: Monthly
Language: English
Compatibility: iOS / Android
Peek Inside
Tap images to enlarge...
About The Publisher
My name is Joseph Robertson. I kind of accidentally fell into coffee. It was social convention that got me into it... You go on a date and you have a coffee.... read more

Past Issues
Tap below for more from Extracted Magazine Magazine